Wix Popup Code
Create user friendly popup for your Wix site and get your code directly.
Popup Code
Copy and paste this code to your Wix site and your popup will apear on every page load.
Don't deal with codes...
Wix Popup App
Create different kinds of popups, target pages and audience and don't deal with any code...
Different Kind of Popups
Collect emails, give discounts, share your campaigns. Choose your popup type.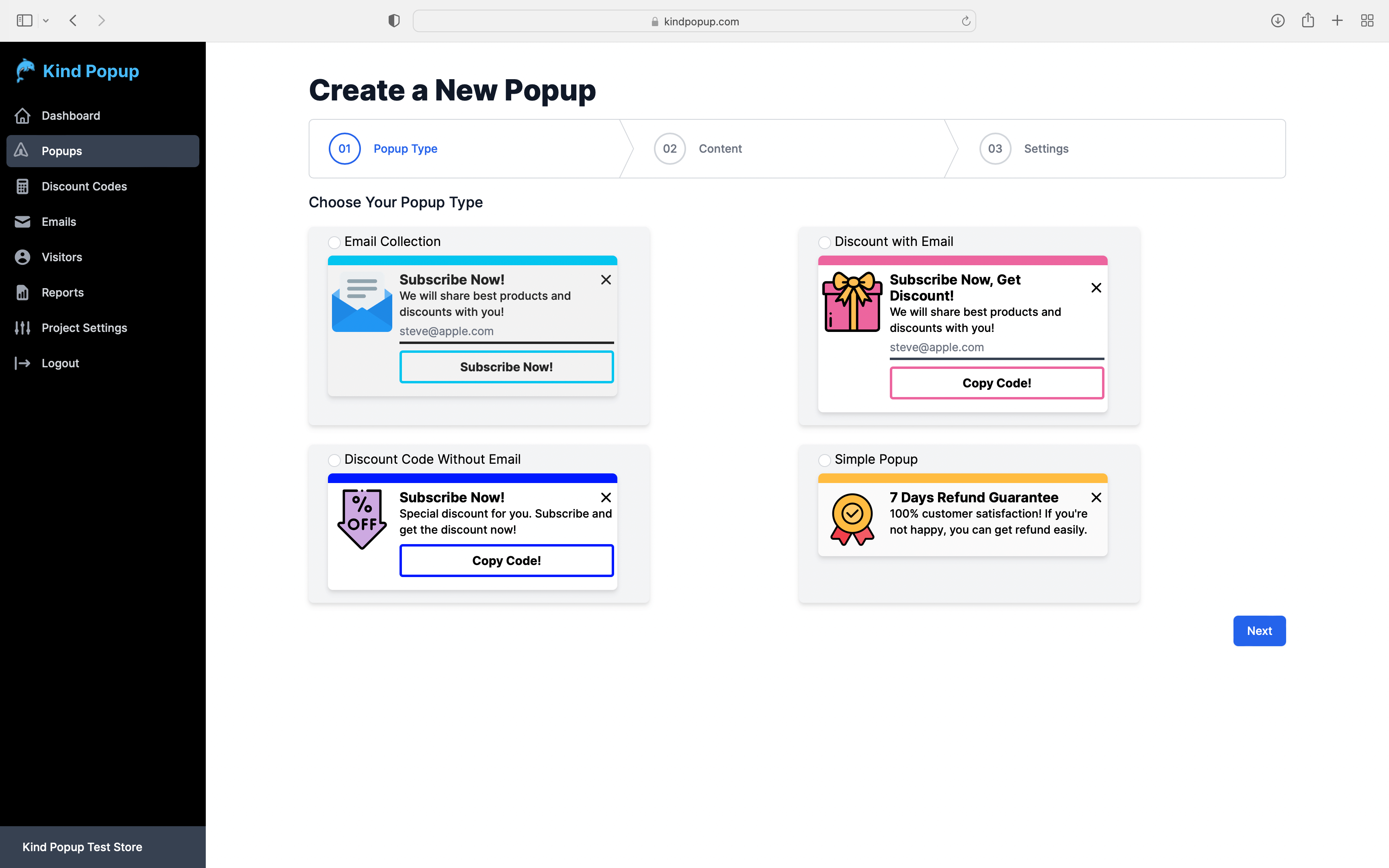 Create Popups Easily
Choose photos or upload your own photos, change colors and texts easily. Also you can define page, audience and device targeting.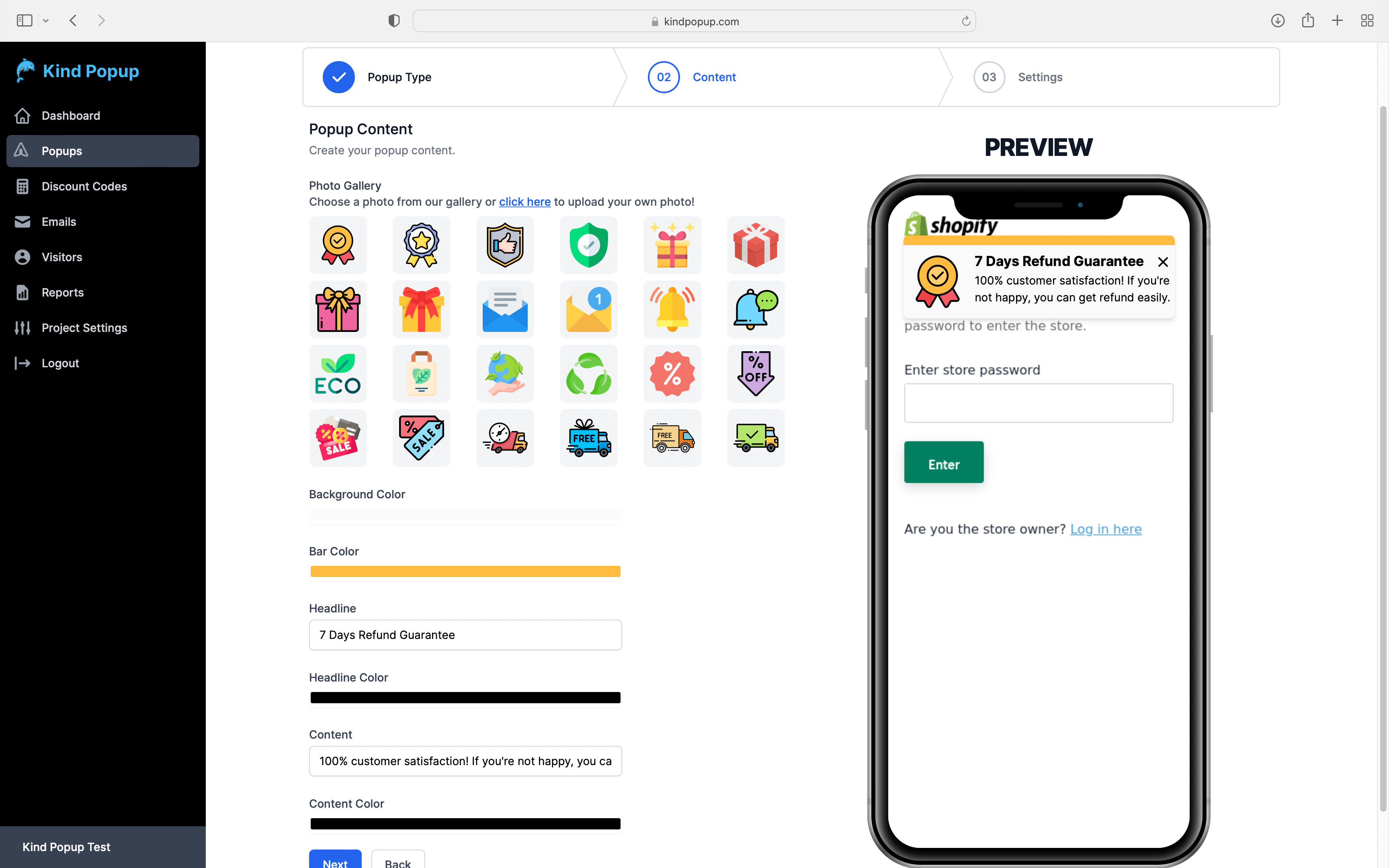 Frequently asked questions
Are you ready to meet with best popup app?
What makes Kind Popup different?

82.8% of people hate popups based on G2 research. Are you wonder why? We collect 1500 answers for this question. "They're disrupting" is the most common answer. Kind Popup changes popups with onsite widgets like Google, Facebook, Linkedin does.

How do you segment visitors?

Kind Popup connect your Google Analytics account with one-click. Kind Popup analyze your customers behavior. Segment them based on their buying intention. So you can segment people who has high or low buying intention.

What about page speed?

Page speed is one of the most important factors for your SEO. Kind Popup is the new way for popups and it doesn't burn your page speed. It's marketers friendly.

I don't use Google Analytics, can I use it?

Sure. Kind Popup comes with it's own behavioral analytics engine. Google Analytics engine helps us to learn faster. But if you don't use Google Analytics you can just skip it with one-click.

Can I create discount popups?

Of course! You can create discounts easily on Kind Popup. There are 4 different discounts like free shipping, buy X get Y, percentage or fixed amount. Just choose the discounts and use it on popups.

Do I need to change any code on my Wix site or theme?

Nope! Kind Popup is very simple. Just install our app on Wix app store. Choose your colors, images, texts and that's it.

Can I create exit intent popups?

Kind Popup focus on your visitors "intent" on your site. Instead of showing popups just right away or waiting them to leave, Kind Popup shows popups when they are most interested in your products. This is how it increase engagement and let you collect more emails.

Is this a free popup app on Wix?

Yeap, we have a free plan. You can use it for free. Also if you want to reach more advanced reports and popups, you can choose one of our premium plans. Premium plans lets you to create more popups.