Guide
Discount Code Popups Guide for Shopify
Learn how to get more sales with discount popups on your Shopify store in 5 minutes.
Discount codes are great for increasing your conversion rates and getting more sales from your traffic. However, most of the store can't take advantage of discount codes.
We talked with more than 300 ecommerce owner and 73% of participants report that their discount codes on the popup doesn't used even one transaction in the last 7 days!
In this guide you'll learn how to use discount popups efficiently for your store.
A successful discount strategy has three elements.
Be Real: Don't try to cheat on your customers.
Timing: Giving it at the right time.
Customer Friendly: Making it customer friendly.
Let's take a look at each element.
Be Real
Branding plays a huge role for ecommerce.
Most of the ecommerce shoppers knows all the tricks or tactics used by the stores.
They simply doesn't believe fake stats, stock lefts, or other distuptive messages.
Don't try to cheat on your customers with cheap tactics.
Choose a segment for your campaign, give a real discount and when the time comes, just finish it.
Using discounts constantly will only makes things worse in the long run.
Timing
Onsite marketing is a type of communication between you and the customer.
Each message you send should be relevant to the customer.
Most of the store use discount popups when a customer just visit or about to leave.
Both of these timing is terrible.
You need to make discount offer when your customers most interested in your products.
Customer Friendly
The last but maybe the most important one is being customer friendly.
Most of the visitors uses their mobile phone while browsing your store.
If your discount popup block the product, add-to-cart button and cause the website issue for the customer, it'll be fatal for you.
You can even miss the sales because of this.
Don't disrupt your customer. Discount offer should looks like an interaction element works smoothly.
How to Create Discount Popup on Shopify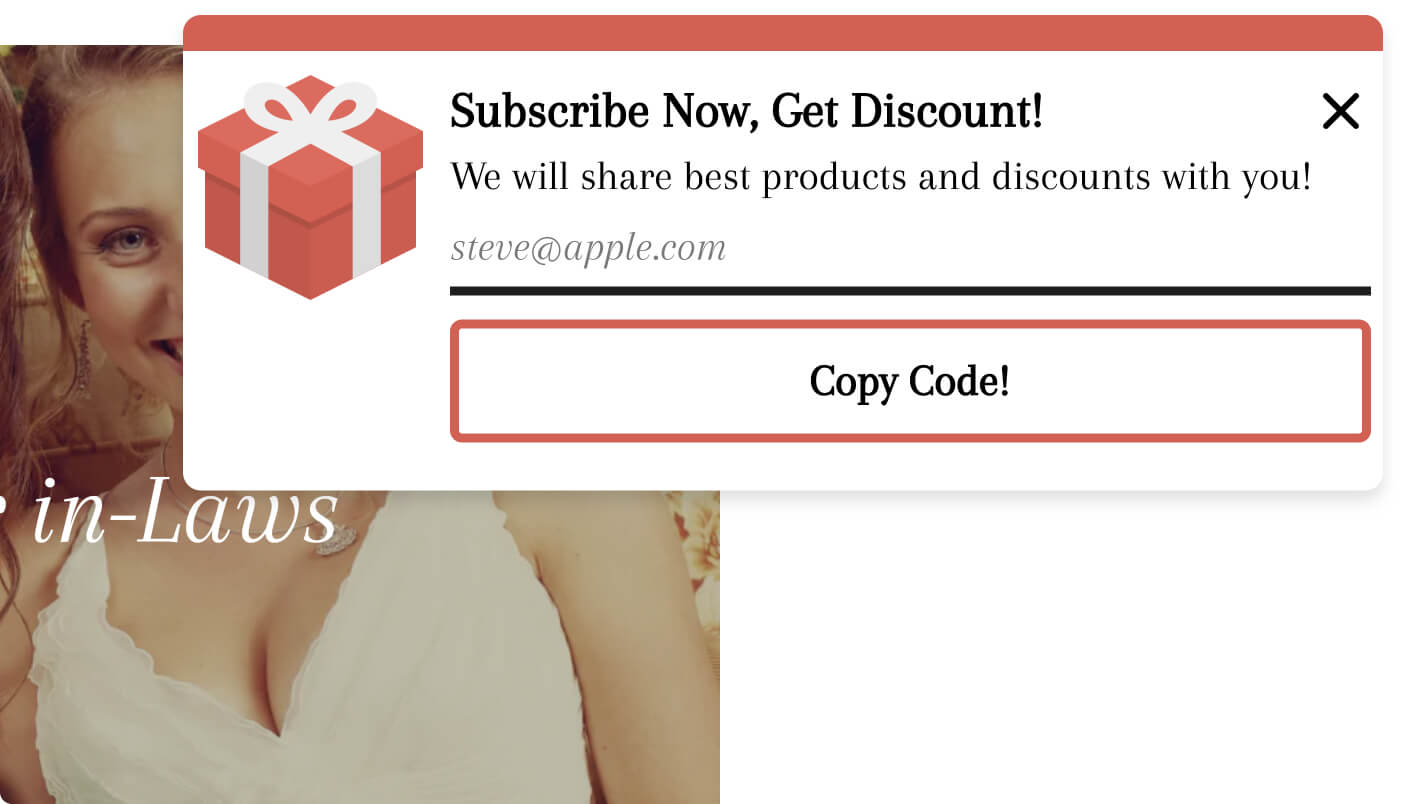 Super simple.
Install the Kind Popup on the Shopify App Store for free.
Connect your Google Analytics account with one-click.
Create your discount codes inside the Kind Popup.
Define your popup
That's it! You're done.
Kind Popup comes with a behavioral analytics engine. It segments your customers based on their buying intention so you can target for the people who shows only high interest on your products easily.
Also same visitor don't see the same discount message over and over again. It helps you to protect your brand.
Behavioral analytics engine also helps us to find the best time for each of customers. It only shows the popup message when customers most interested in your products.
Kind Popup changes traditional popups with interactive onsite widgets like Facebook, Google, Linkedin and all other big tech companies do. It works great on mobile devices. People just copy the discount code on their clipboard and use it on the checkout easily.
It's a free app. Give it a try and see the results yourself.